Data breaches.  Credit card breaches.  They can happen to even the biggest companies.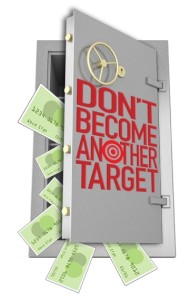 It happened to Target.  It happened to these companies. It can happen to your company.
Click on Logos for Breach Stories
If a data or credit card breach can happen to companies with huge IT departments, they can happen to small merchants who don't have dedicated IT staff.
 Like you.
That's where we come in.
Our team of security experts will go to your locations, evaluate your existing network and security infrastructure, and then present your with a detailed solution on how NOT to become another Target.
Click here for more information.
©2014-2017 SouthEast PCI Compliance – pci.pcmdx.net